Heres my thoughts on the Sirui Urbanite Pro 15″ Camera Bag I purchased about 6 months ago.
I love this backpack! Enough said. This thing is simply amazing and includes a waterproof cover for when you get caught in the rain!
Lets start with space! This thing is packed with pockets and compartments for everything you need. I have not even managed to to fill this bag up yet.
I have a compartment for batteries, spare parts, tools, my radio, googles and even my surface pro in a special space designed to carry a laptop! There is so much room in this bag its actually insane! I am not yet carrying a field charger yet but there is plenty of room to still fit one in
Retailing at 239.00 NZD, I picked mine up for just 189.00 on special. I have not used a betaflight backpack but honestly, this bag has all the room I need for my gear and more! I can fit 8 batteries comfortably and 2 backup fat shark batteries. Its also waterproof when zipped up which I recently learnt when out flying and being caught in the rain. The bag was soaking wet but all my gear inside did have a drop of water on it!
When travelling, the bag fits snugly on your back and is heavily padded at the rear and the shoulder straps. It is insanely comfortable to wear and you really don't feel the weight on your back! 
On the side of the pack are also compartments for storage along with straps and clips which I where I keep my quads. I strap and clip them on the side allowing me to carry two quads very comfortably.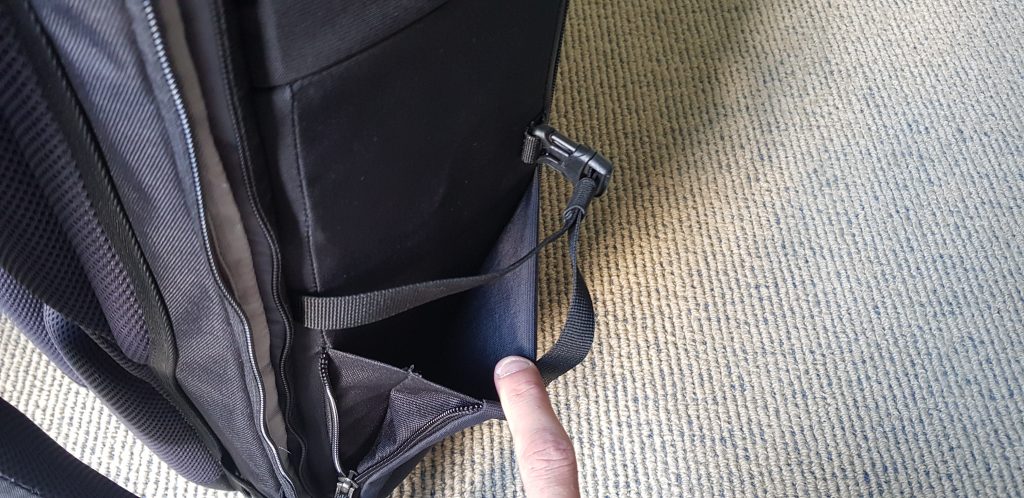 Overall, for the price of this backpack I feel this is an absolute must! This pack changed FPV for me for the better and I could not imagine going back to where I was before I had this pack! I simply throw it in my car and go fly! Its that simple.